Do you ever scroll through images of beautiful lettering on Instagram and think to yourself, "Wow, I wish I could do that!"...but don't know how to get started?
Maybe you adore lettering and have been practicing for a while, but your work isn't where you want it to be? Even though you've been improving slowly on your own, you still don't feel confident about your letterforms and layouts. Something always looks off or feels like it's missing, and it frustrates you that you can never quite figure out why. How the heck do all of your favorite artists make their work look so perfect, polished, and most importantly...effortless?
Or perhaps you're working as a professional designer but haven't been feeling very inspired by the work you're doing at your job? It pays the bills, but you're in desperate need of creative fulfillment outside of the office. You loved the typography classes you took in college, and lately, you find yourself lettering on your notes to pass time in long meetings (that definitely could've been emails).
Maybe you've already started building an online following around your lettering work and perhaps even picked up a few freelance jobs? You LOVED the feeling of getting hired for lettering and want to work on more. You've seen other lettering artists working on cool campaigns with big brands, but you don't know how to give your lettering that professional polish that seems to attract those dream projects.
Bottom line?
You've admired hand lettering for a while and dream of getting really good at it one day.

You want to be able to fully understand letters, composition, and spacing so you can stop making the same mistakes that you know are holding your lettering back.

You're ready to *finally* feel confident in your lettering abilities, feel motivated to practice (because it can be so frustrating to keep going when you're not seeing any improvements), and make work that you're proud to share online.
If you found yourself nodding along to any of those bits, you're definitely not alone.

Back in 2012 before I started lettering, I used to look at other lettering work and think to myself, "HOW?! I need to learn how to do that." but didn't have any friends who were lettering yet and felt unsure of where to start. Then one day, I decided to just go ahead and give it a shot with the basic tools I had in my dorm room (a pencil, a Sharpie, and graph paper), and I've been lettering ever since.
In the beginning, most of my lettering decisions were just me....taking my best guess? I looked at SO much lettering online and knew what I liked, but whenever I sat down to try and do it myself, something would always look wrong. But I could never quite figure out why! (Psst...If you don't understand the source of the problem, it's kinda hard to figure out how to fix it.)
Nevertheless, I loved lettering and continued to do it constantly and awkwardly, but I was never confident that any of the design choices I was making were correct. But as I practiced, I learned by trial and error, and things slowly started getting better.

Here's a quote I lettered in 2014:
Here's that same quote lettered in 2017:

After about a year of honing my hand lettering skills and sharing my work online, I started growing an audience around my work and getting commissioned for lettering jobs. Fast-forward to now, and I'm a full-time lettering artist who has worked with clients like Google, Starbucks, Target, Refinery29 and Hallmark.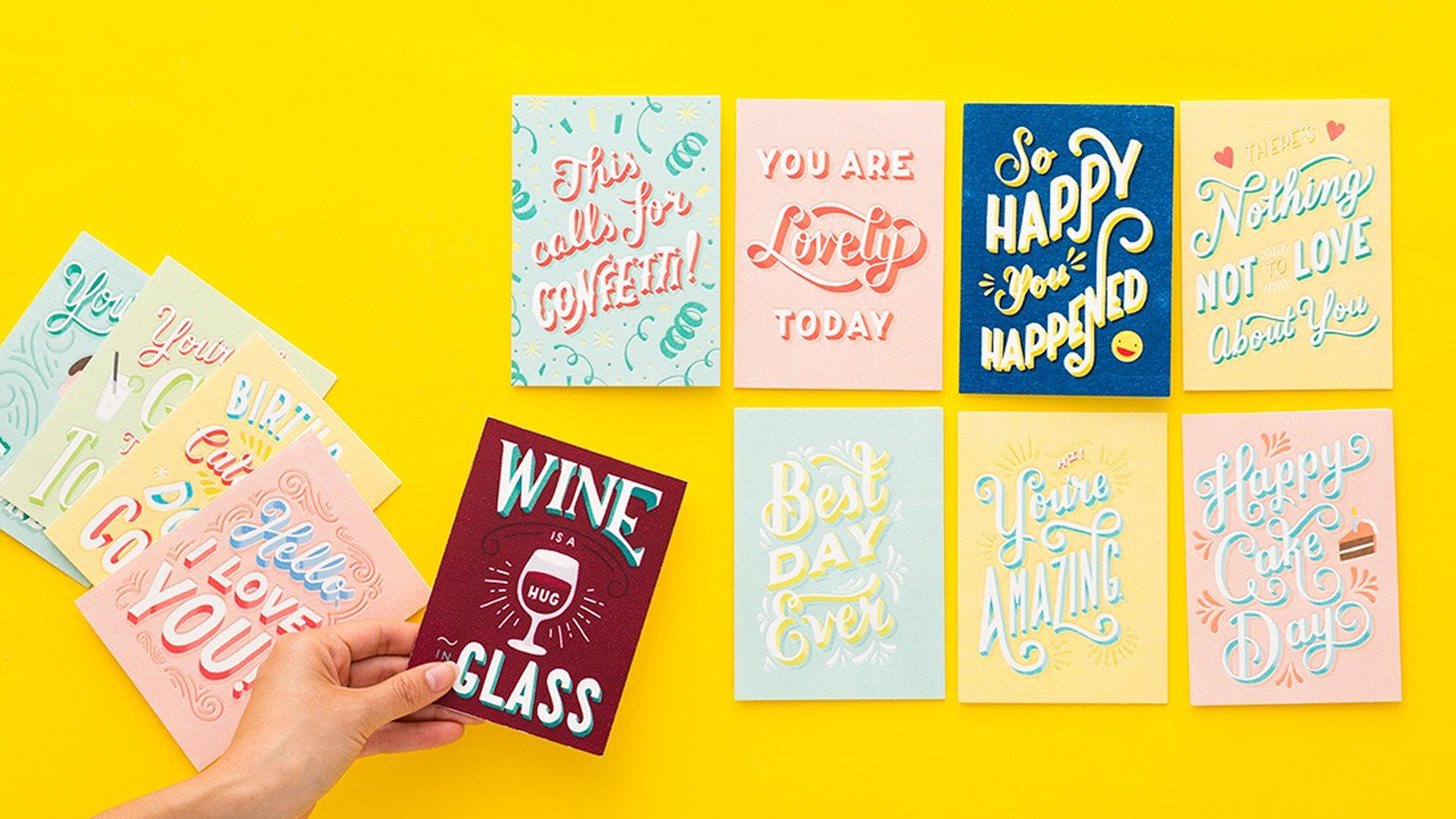 I've also had the pleasure of teaching beginner and intermediate lettering workshops to hundreds of students in San Francisco, Los Angeles, New York City, Buenos Aires, Berlin, and more. Since not everyone can physically be in the cities that I teach in (and unfortunately I can't be on the road allllll the time because my bed needs me), I decided it was time to bring this baby online.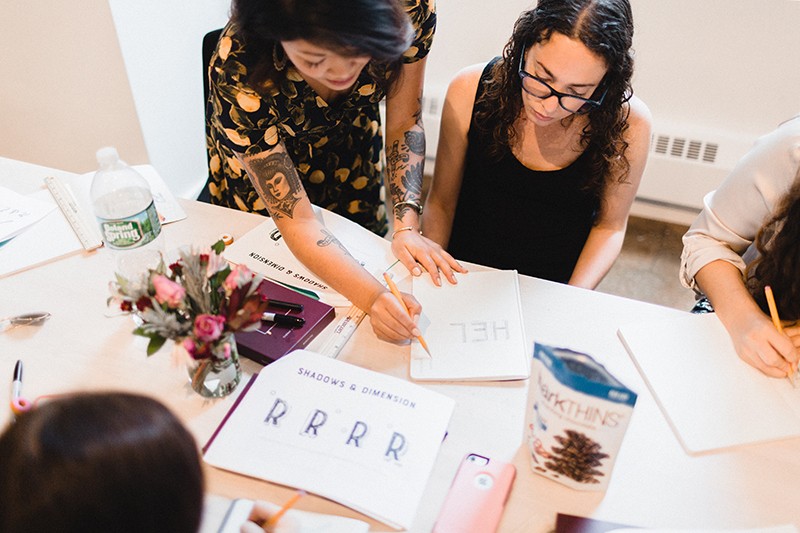 I am SO excited to introduce my brand new class, The Art of Lovely and Legible Lettering! I personally designed this class to help you create lettering with consistency, charm, and confidence.

This class is like pulling up a virtual seat next to me in my studio for an entire day!
I'll be teaching you my entire lettering process, all the way from pencil sketch to inked drawing to digital editing. I created this class to give aspiring hand letterers all of the tools and tips that I wish I had known when I started out. Regardless of your current skill level or where you're at now, this class will help you to get excited about your next steps.
Together we will learn how to…

Become lettering detectives and piece together new letters from old ones.

Set up proper guidelines to keep your lettering consistent, clean and in check.

Tackle those tricky letters you (used to) hate by using my tried and true techniques.

Avoid common beginner mistakes that leave your lettering looking less-than-perfect.

Add swashes and flourishes that feel like decorations, not distractions.

Craft letters that are both lovely AND legible, so your work has more commercial appeal.

NEVER run out of space at the end of a word again (RIP squished second half of so many words).

Develop a sense for visual hierarchy so you can conquer composition, once and for all.

Uncover and utilize a ton of tips and tricks that'll make your lettering confidence soar.
What you'll get when you enroll:
32 video lessons

4+ hours of live drawing and instruction

20 page printable workbook to accompany the lessons


plus

3 exclusive BONUS videos of me critiquing and revising my old work to give you even more insight into my process!