The Art of Lovely and Legible Lettering
Learn How to Create Attractive & Effective Lettering like a Pro
Do you ever scroll through images of beautiful lettering on Instagram and think to yourself, "Wow, I wish I could do that!"...but don't know how to get started?
Maybe you adore lettering and have been practicing for a while, but your work isn't where you want it to be? Even though you've been improving slowly on your own, you still don't feel confident about your letterforms and layouts. Something always looks off or feels like it's missing, and it frustrates you that you can never quite figure out why. How the heck do all of your favorite artists make their work look so perfect, polished, and most importantly...effortless?
Or perhaps you're working as a professional designer but haven't been feeling very inspired by the work you're doing at your job? It pays the bills, but you're in desperate need of creative fulfillment outside of the office. You loved the typography classes you took in college, and lately, you find yourself lettering on your notes to pass time in long meetings (that definitely could've been emails).
Maybe you've already started building an online following around your lettering work and perhaps even picked up a few freelance jobs? You LOVED the feeling of getting hired for lettering and want to work on more. You've seen other lettering artists working on cool campaigns with big brands, but you don't know how to give your lettering that professional polish that seems to attract those dream projects.
Bottom line?
You've admired hand lettering for a while and dream of getting really good at it one day.

You want to be able to fully understand letters, composition, and spacing so you can stop making the same mistakes that you know are holding your lettering back.

You're ready to *finally* feel confident in your lettering abilities, feel motivated to practice (because it can be so frustrating to keep going when you're not seeing any improvements), and make work that you're proud to share online.
If you found yourself nodding along to any of those bits, you're definitely not alone.

Back in 2012 before I started lettering, I used to look at other lettering work and think to myself, "HOW?! I need to learn how to do that." but didn't have any friends who were lettering yet and felt unsure of where to start. Then one day, I decided to just go ahead and give it a shot with the basic tools I had in my dorm room (a pencil, a Sharpie, and graph paper), and I've been lettering ever since.
In the beginning, most of my lettering decisions were just me....taking my best guess? I looked at SO much lettering online and knew what I liked, but whenever I sat down to try and do it myself, something would always look wrong. But I could never quite figure out why! (Psst...If you don't understand the source of the problem, it's kinda hard to figure out how to fix it.)
Nevertheless, I loved lettering and continued to do it constantly and awkwardly, but I was never confident that any of the design choices I was making were correct. But as I practiced, I learned by trial and error, and things slowly started getting better.

Here's a quote I lettered in 2014:
Here's that same quote lettered in 2017:

After about a year of honing my hand lettering skills and sharing my work online, I started growing an audience around my work and getting commissioned for lettering jobs. Fast-forward to now, and I'm a full-time lettering artist who has worked with clients like Google, Starbucks, Target, Refinery29 and Hallmark.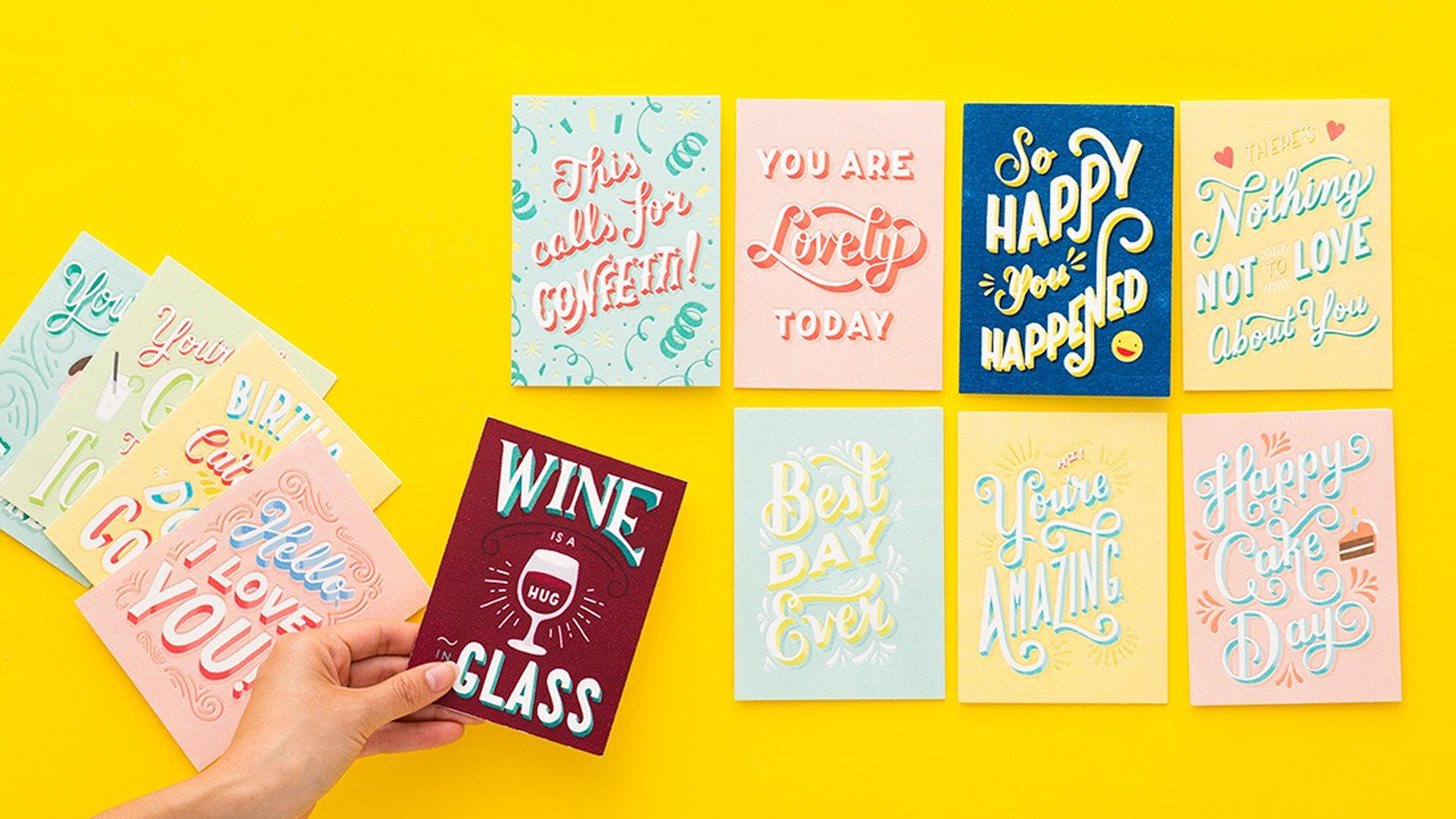 I've also had the pleasure of teaching beginner and intermediate lettering workshops to hundreds of students in San Francisco, Los Angeles, New York City, Buenos Aires, Berlin, and more. Since not everyone can physically be in the cities that I teach in (and unfortunately I can't be on the road allllll the time because my bed needs me), I decided it was time to bring this baby online.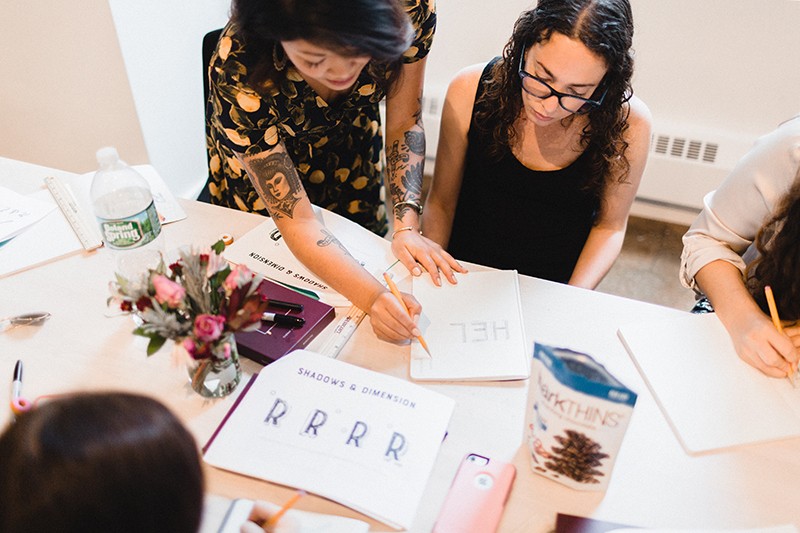 I am SO excited to introduce my brand new class, The Art of Lovely and Legible Lettering! I personally designed this class to help you create lettering with consistency, charm, and confidence.

This class is like pulling up a virtual seat next to me in my studio for an entire day!
I'll be teaching you my entire lettering process, all the way from pencil sketch to inked drawing to digital editing. I created this class to give aspiring hand letterers all of the tools and tips that I wish I had known when I started out. Regardless of your current skill level or where you're at now, this class will help you to get excited about your next steps.
Together we will learn how to…

Become lettering detectives and piece together new letters from old ones.

Set up proper guidelines to keep your lettering consistent, clean and in check.

Tackle those tricky letters you (used to) hate by using my tried and true techniques.

Avoid common beginner mistakes that leave your lettering looking less-than-perfect.

Add swashes and flourishes that feel like decorations, not distractions.

Craft letters that are both lovely AND legible, so your work has more commercial appeal.

NEVER run out of space at the end of a word again (RIP squished second half of so many words).

Develop a sense for visual hierarchy so you can conquer composition, once and for all.

Uncover and utilize a ton of tips and tricks that'll make your lettering confidence soar.
What you'll get when you enroll:
32 video lessons

4+ hours of live drawing and instruction

20 page printable workbook to accompany the lessons


plus

3 exclusive BONUS videos of me critiquing and revising my old work to give you even more insight into my process!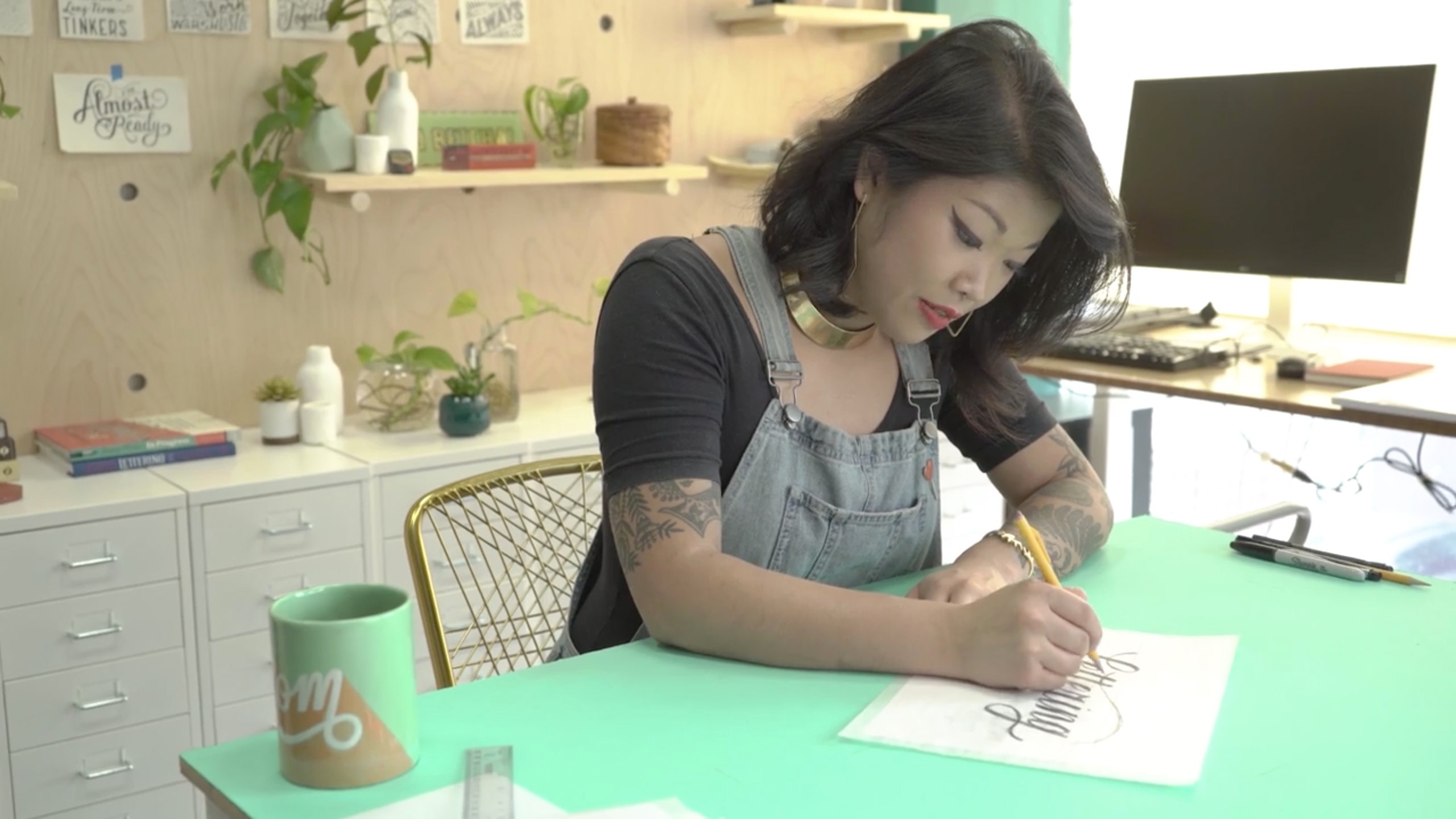 Course Curriculum
Introduction
Available in days
days after you enroll
Class Workbook
Available in days
days after you enroll
Type Basics + Warm Up Exercises
Available in days
days after you enroll
Full Lettering Class $249
Perfect for those who want to take the lessons & run with them on their own.
Lifetime access to all videos and workbooks

Plus any updates I make in the future!
Full Lettering Class + Feedback $379

Perfect for those who want my eyes on their work. Get access to the full class, plus receive an in-depth critique (a screen recording on my iPad) on any one piece of lettering you want to send me. I'll upload your work to my iPad and record myself making edits and talking through the process.
Lifetime access to all videos and workbooks

Plus any updates I make in the future!

Recorded video feedback on any one piece of lettering

(no deadline to submit! work at your own pace)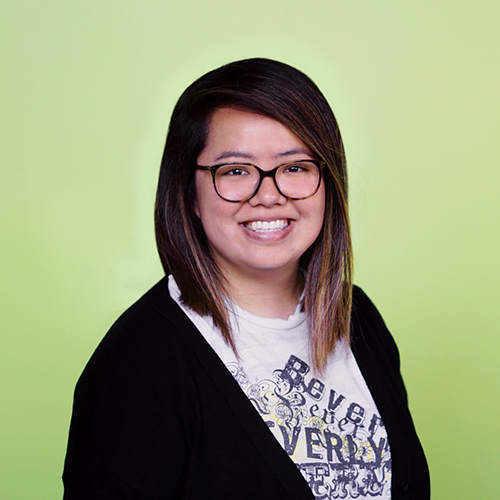 "I loved lettering but struggled with how to treat certain letterforms and fill the page in a way that made my final piece feel complete. I'm a huge fan of Lauren's work, so it only seemed fitting to learn from someone I greatly admire.
After taking this class, I began to see a big improvement in my lettering styles, compositions, and flourishes. Because I was producing lettering that I was really proud of, I started posting a lot more of it on Instagram and ended up getting a bunch of new commissions!
You could spend a huge chunk of time finding inspiration online and trying to learn by copying, but nothing beats getting guidance directly from someone like Lauren who's a force in the lettering & design industry."
- Linda Lam · @thelindalam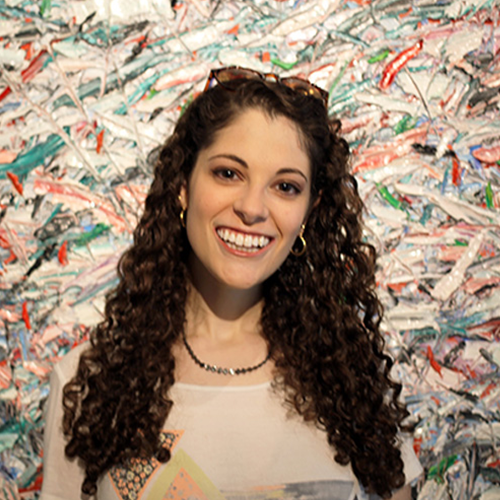 "I always admired hand lettering, but never had a clear direction on what to make or how to make it. I would copy fonts on wedding invitations, make posters for clubs in school, and sketch ketchup bottles in restaurants, but never actually put the skill to any tangible use.
My lettering definitely improved after this class. Not only did Lauren teach me about composition, legibility, and personality, but she also gave me the tools I needed to continue to practice and refine my craft. I liked that I was able to come out of this class with a completed piece; it was empowering to be able to create a full-page lettering piece from start to finish.
Since taking this class, I have become exponentially more motivated. I've started following other lettering artists for inspiration, began keeping a regular sketchbook, and have been producing at least 2 pieces per week for over 10 months! Consider it an investment in your creative potential."
- Jenn Rothschild · @jennofeve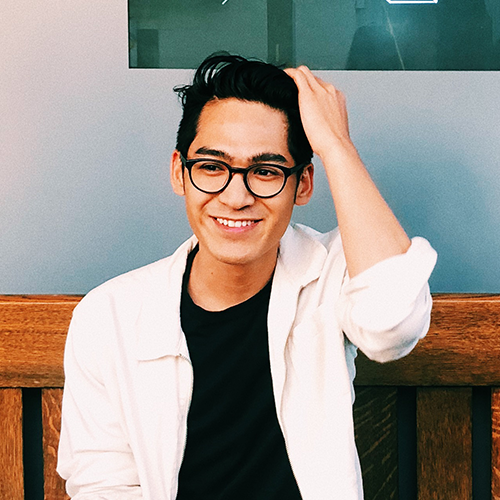 "I've dabbled in lettering on the side as a form of meditation and creative fulfillment outside of work, and when I saw this class, I thought it would be the PERFECT opportunity to learn and regain my sanity. After taking this class, I felt so much more optimistic and motivated to pursue where I wanted my career to go.
Going in, I felt like I understood the basics, but I definitely learned new ways to draw certain letters that I'd never thought of doing before. Like M's and S's have always been so crazy for me, but hearing Lauren share how she tackles them totally changed my lettering life!
It used to frustrate me that my lettering ideas never quite translated onto paper the way I thought they would, but this class taught me how to do quick pencil sketches to explore basic design principles of composition and hierarchy. This helps me see things I didn't see before, and I can find better solutions as my lettering pieces come to fruition now."
- Hoang Truong · hoangt.com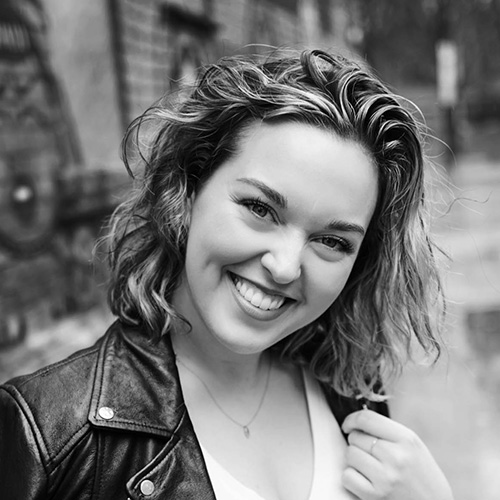 "When I saw this class, I knew I couldn't pass up an opportunity to learn from one of my favourite lettering artists. I'm mostly self-taught, so there's SO MUCH that I don't know. The biggest thing I've struggled with is composition. Having Lauren's guidance on layouts has helped me take more risks with my lettering because I know I can safely revert back to something that definitely works. Her tips on adding flourishes were also super helpful because I often felt like something was missing in my work.
This class was fun, and I loved that Lauren talks to you as if you're a friend. No awkwardness, no intimidation...it felt like she genuinely wanted to teach me something that I could bring home and use in my business!"
- Marie-Andree Brisson · @chalkedbymabz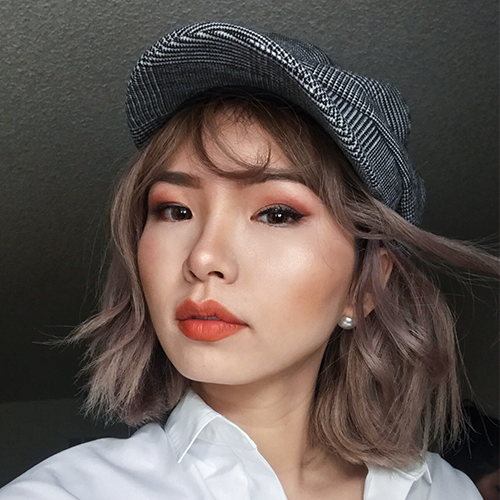 "My favorite part of this class was learning all of the insider tips and tricks of lettering, like how to quickly draw a perfect letter "S" and how to connect script letters smoothly. This class gave me more confidence to put my work out there. I started creating and sharing more personal work, which led to features on some really popular Instagram accounts like @goodtype, @showusyourtype and @popsugar!
I have taken classes from Lauren both online and in person, and the experiences have both been great. Even online, Lauren is so supportive and personable that you'll feel like you're in an actual class! She is very thorough with her instructions, provides plenty of helpful resources and cheers you on every step of the way. If you want to learn a ton of helpful lettering techniques that'll make your work stand out, you're in good hands."
- Huyen Dinh · @misshuyendinh
"I do lettering both professionally and as a hobby, and I'd been inspired by Lauren's work and story for a while. A lot of people see famous designers and letterers as celebrities, and it can be really tough when you compare yourself to them all the time. Lauren's casual teaching style and the stories she shared gave me the push me to pursue the type of work that I wanted to do even further, take risks and draw inspiration from life.
I finished the class feeling more confident in the work that I do; I even had the drive to teach my own lettering workshop shortly after!Lauren brings a refreshing perspective on lettering. Whether you're a beginner or seasoned letterer, you're bound to learn something in this class."
- Nina Milloy · @nina.milloy
Frequently Asked Questions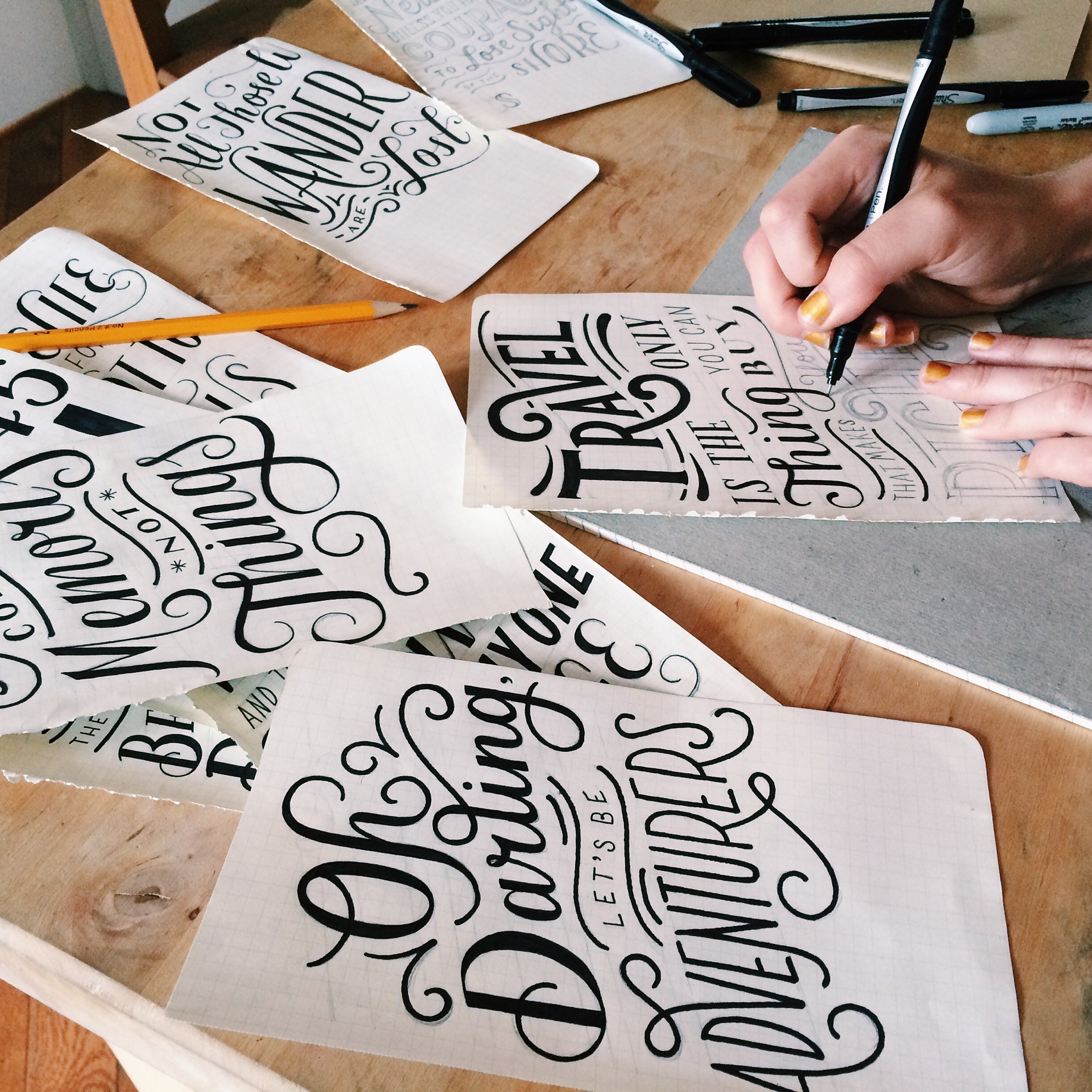 Aside from it being my job, hand lettering is special to me because it's such a creative escape from the hustle and bustle of everyday life. I love sitting down and focusing on crafting letters because it forces me to slow down and focus on the details...and I'm left with a finished, tangible piece that I can be proud of at the end.
I find it sort of charming because drawing a word letter by letter is the antithesis of modern communication. Lettering is my much-needed break from a day of constant email, texts, and apps.
On a practical level, I think hand lettering is a valuable skill for every creative to know because it can be applied to so many things! The skills you'll learn in this class can be incorporated into professional design projects, but they can also be used to make a holiday card for your grandma, a chalkboard menu in your home, signage for events, gifts for friends, and so much more.
Hope to see you in class!
xx Lauren