Passion to Paid Fall 2019
How to use creative passion projects to get noticed, get clients, and get paid!
Are you a visual artist, designer, photographer, or all-around creative human dreaming of making your mark on the world…but don't how to get started?

Maybe you're still in art school wondering what's next after you graduate and enter the "real world". How do you stand out to potential employers in the endless sea of young, talented creatives?
Perhaps you're already in the real world, working a job you thought you always wanted, but you just don't feel a sense of creative satisfaction from the work you're doing? Instead you feel burnt out and uninspired by the "put in your dues and climb your way up the corporate ladder" model of success. Every day, you open your phone and see your favorite artists running their own creative businesses, and you long for the freedom that comes with the freelance lifestyle.
It's possible that you're already freelancing, but want to take your creativity and visibility to the next level….but honestly? Marketing your work online feels overwhelming...and time-consuming...and a little inauthentic.
Bottom line?
You're not sure how to really get your freelance career off the ground.
You frequently find yourself wondering if your ideas are "good enough" and know you're holding yourself back from putting your work out there in a major way.
You want to come up with a creative project or BIG idea that will take your career to the next level, but feel stuck, lack inspiration, or just plain don't know where to start.
I totally get it. Seven years ago, I was an ambitious, recent art school graduate who was ready to take on the world. I landed my dream job as a junior art director at a big advertising agency…only to end up burning out in less than a year.
What I thought was my dream job turned out to be 11 hour workdays, weekends spent at my desk, and endless office politics. Exhausted and uninspired at the age of 23, I knew I had to make a change.
Fast forward to now, and I can't believe how much has changed (for the better!). I'm a lettering artist who has published two books and gets to travel around the world painting murals, teaching workshops and speaking at design events...
...all while running a location-independent freelance business and working with clients like Google, Starbucks, and TIME Magazine...
...and growing my combined social media following to over 250K.
I broke a 6-figure income after freelancing full-time for 2 years. (Side note: When that happened I couldn't believe it. I had to call my agent and see if it was an accounting mistake - it wasn't). I left a job that paid $60K and nearly doubled it after two years; While I knew this was no guarantee of future 6-figure years, I kept learning and my business kept growing...
Above all else, this success has allowed me to work on my own terms.
People often ask how I found success in the creative industry at such a young age, and while there are many factors, my number one answer is: passion projects!
The first passion project I created, Daily Dishonesty, started as a drunk joke with a friend that led to a viral blog, and eventually turned into a 5-figure book deal from a NYC publisher at the age of 22.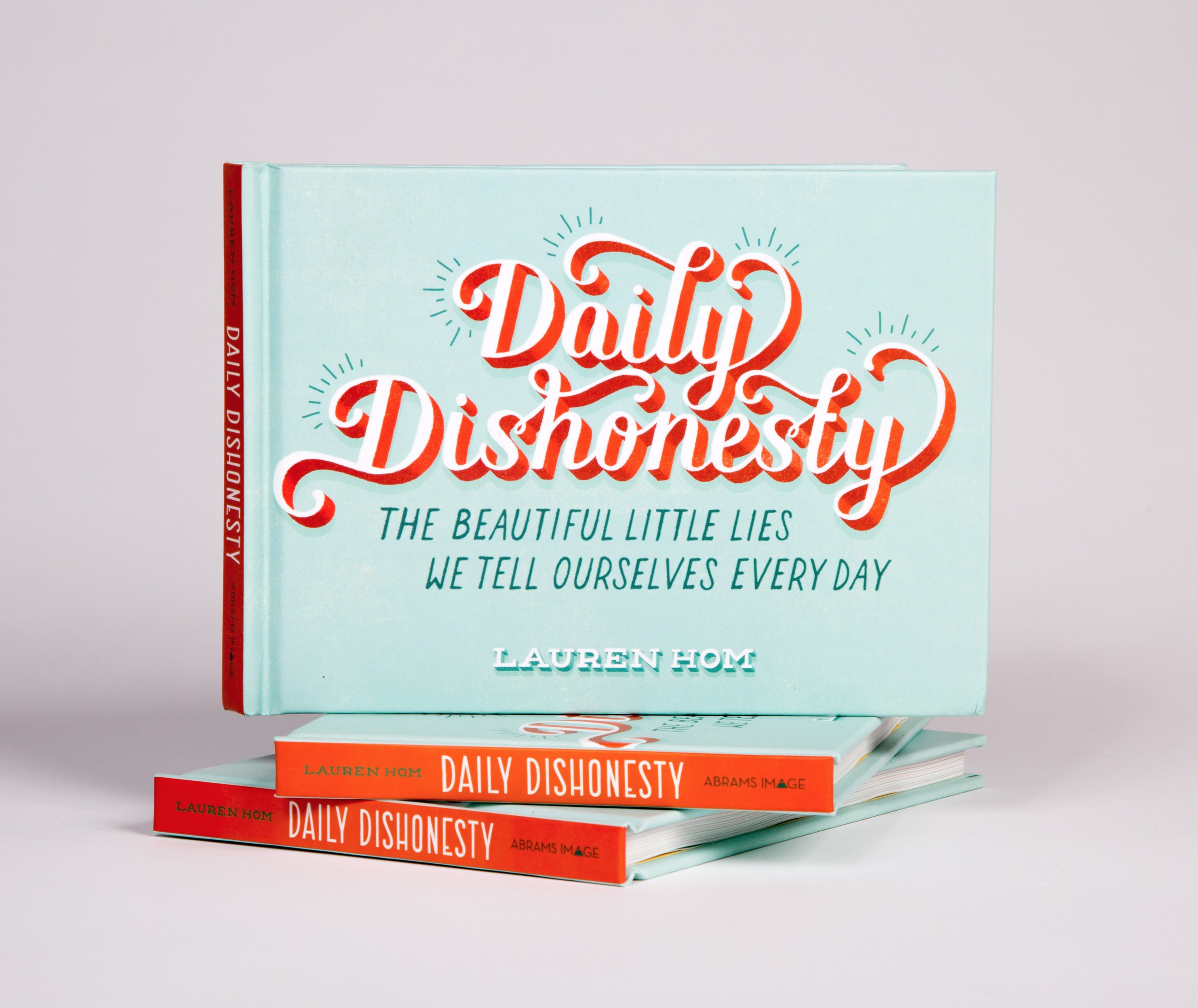 Another passion project, Will Letter for Lunch, came to me as I was searching for brunch in NYC and realized the lack of quality chalkboard art on restaurant signs. I decided to combine two things I love (lettering + lunching) into a project and went from having ZERO chalk lettering experience to booking chalk lettering projects with clients like Samuel Adams, Microsoft, and LinkedIn.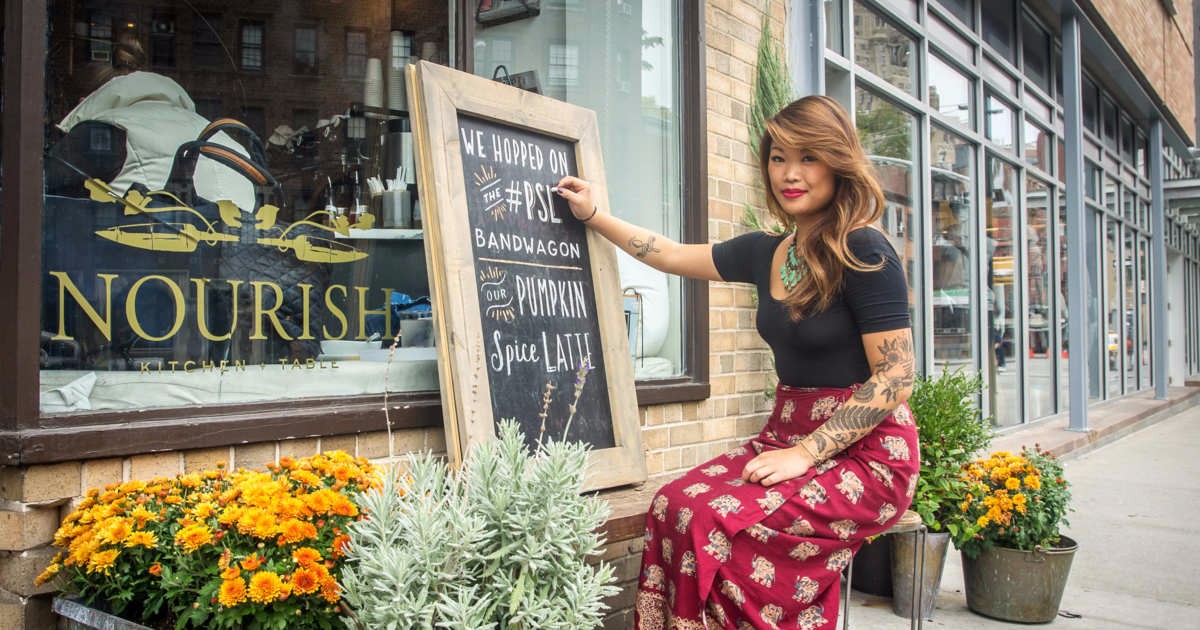 My passion projects not only gave me the financial security I needed to leave my full-time job, they also gave me the creative confidence I needed to pursue hand lettering as a career.
So as the answer to anyone who's ever looked at my work and wondered:
"How does she come up with so many clever f*cking ideas?"
"How did she build her skills, her online audience, AND her freelance business so quickly?"
"How did she get to where she is today, and how can I get there, too?"
...I created something special for you: Passion to Paid, a step-by-step course to help you powerfully launch your creative career with a kick ass passion project!
Regardless of your current skill level or where you're at now, this course will help you to get excited about your next steps.
Together we will learn how to…
Get your creative juices flowing if you're feeling stuck or blocked.

Unearth a GOLDMINE of awesome ideas that you didn't even know you had and pick the best (so you can start running with it).

Build an online following around your passion project

Turn that following into people and companies who will actually PAY YOU to be your creative awesome self (ie. live the badass freelance lifestyle of your dreams).

Increase your creative confidence (Translation? Get things out of your head, onto paper, and out into the world faster than ever before).

Get that inner voice of self-doubt and self-criticism to STFU so you can get to work!
Who is this course for:
Creative humans who want to be EVEN MORE CREATIVE.

People who have an idea for a project but want accountability + feedback to see it through.

Students who are looking to improve their portfolios so they can stand out amongst a sea of other applicants.

Full-time employees who want to transition out of the 9-to-5 and start working freelance.

Anyone who feels stuck in a creative rut and wants to feel motivated & inspired again.

Current freelancers who want to grow their existing platform, build their online following, get more clients, earn more money, and feel more fulfilled in their creative work (and life!)
Who is this course not for:
People who do not like the idea of starting a creative project.

People who are just looking for "a quick way to make money" or "overnight Instagram fame" - while the goal of this course is to help you create a kick-ass project that grows your visibility and attracts new clients, you're going to have to put in the work and there are no guarantees.

People who don't like jokes and snacks (Fun fact: I am made of exactly 50% puns and 50% potato chips)
Bottom line? If you want to…
Identify what you are passionate about, figure out a direction for your creative work and make something you are SO proud of.

Gain exposure for your work and ideas (so people who need what you have to offer can find you and start paying you for it).

Have way more creative confidence and a tribe of other artists supporting you.

Follow a proven step-by-step process to create and market the heck out of a passion project.
...then this course was made just for you!
If you've ever wanted to start a passion project to boost your career like I have, this is the perfect opportunity to learn from my playbook and have me guide you every step of the way.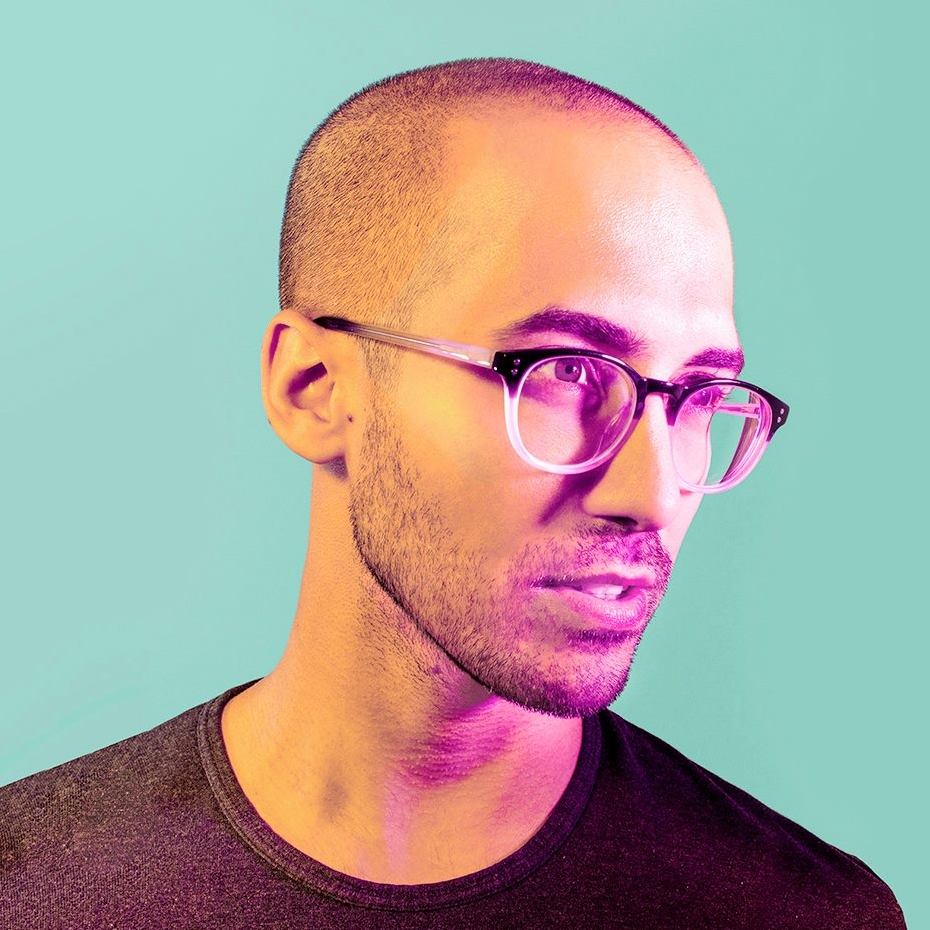 "I really enjoyed Lauren's direct approach to the material, the fact that she told us exactly how she went about starting her project/finding an agent/etc without using vague language or hypotheticals like lots of other designers do.
The project launch was the most exciting moment. The response I got was so enthusiastic I was really blown away. It was also so exciting to see this project of mine being featured on so many blogs and accounts. The thought that somehow I stumbled onto an idea that resonated with people—despite being so chronically bereft of ideas—was really thrilling!"

- Nick Misani, Project: Fauxsaics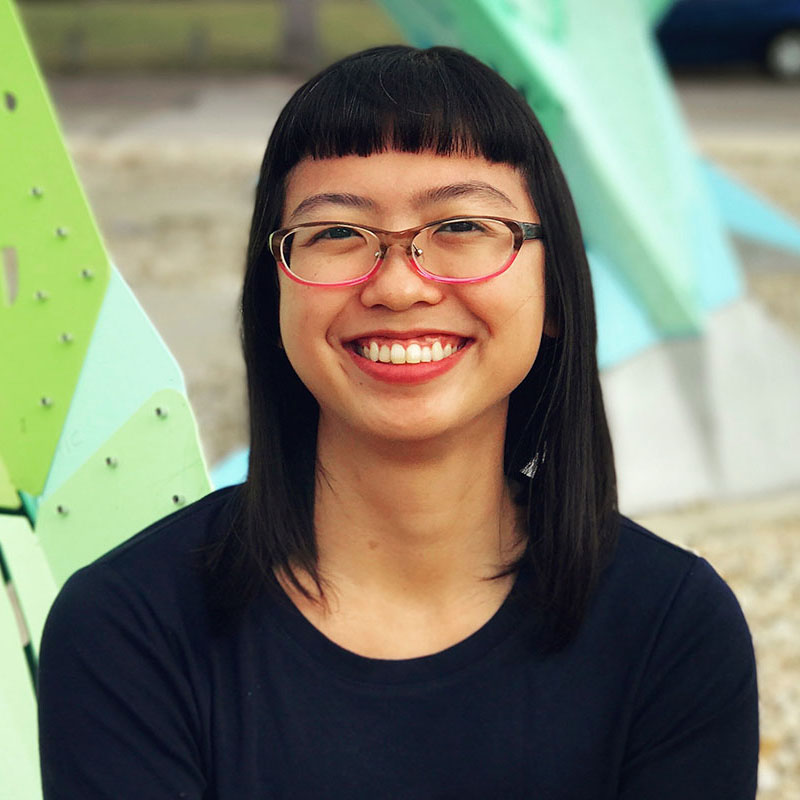 "I now have more confidence in what I do and the ability to get paid work. When I was noodling around on my own, the idea of how to attract clients and a following seemed very experimental and mysterious, but Lauren outlined actual strategies that are pretty easy to follow once you've made the content. I feel like I know a lot of people that make brilliant artwork but struggle with how to get it seen.

My one-on-one Skype sessions with Lauren were instrumental. Not only was she delightful to chat with, she had such a positive attitude & it was great to talk specifics about my project and business challenges. It's always great to get another professional's perspective on how you're doing because it's easy to get lost inside your own head."

- Annie Wong, Project: Ovary Actions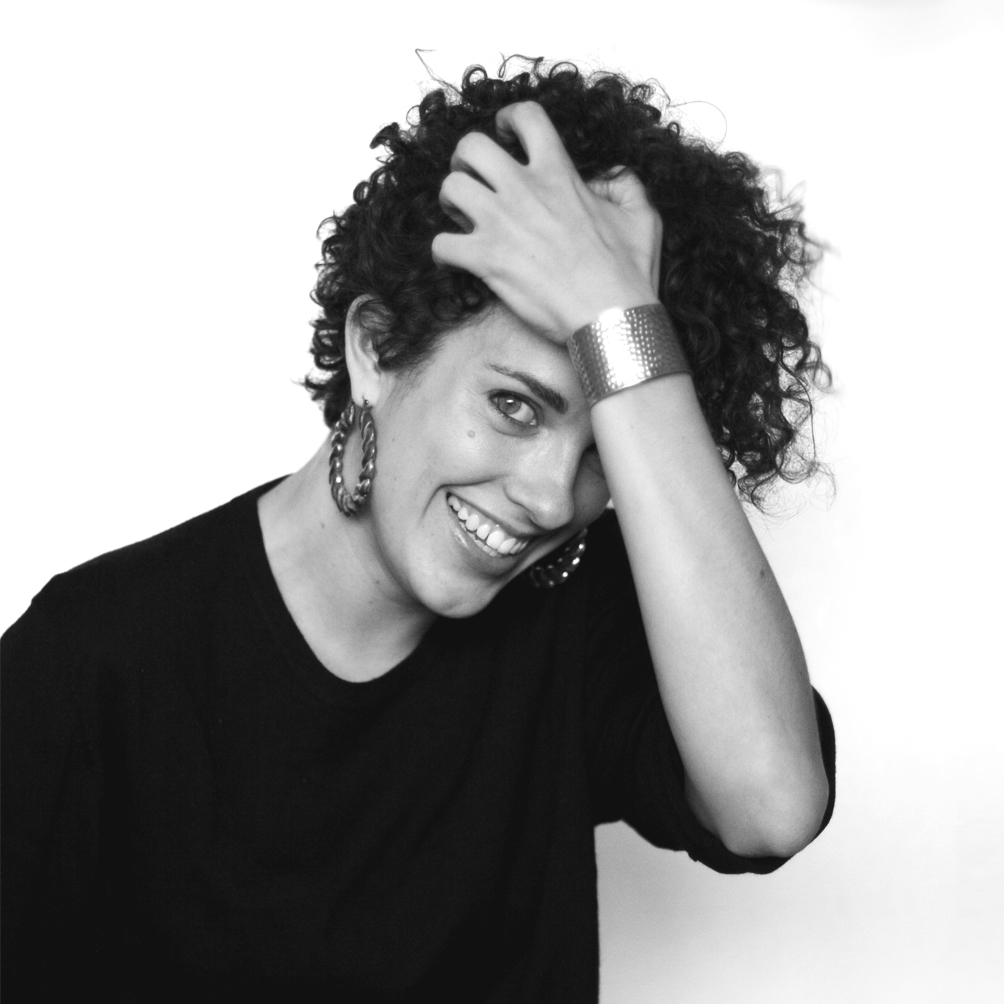 "Having the girls from 2 Dope Queens notice my work and commission a print was a major highlight (and Jessica Williams follows me now, which is totally a fan-girl's dream!). I may have let out a little scream at work when I got the notification. I was also reposted by the ladies from My Favorite Murder, which resulted in 300+ new followers over the course of two days.
Hands down the greatest take away from the course was helping me to define my personal style. The worksheets were absolutely invaluable, and working through them helped me to find my voice. I learned to fully embrace my inner weirdo, and as a result I'm finally producing work that feels like ME."
- Lucy Giller, Project: Two Turntables & a Podcast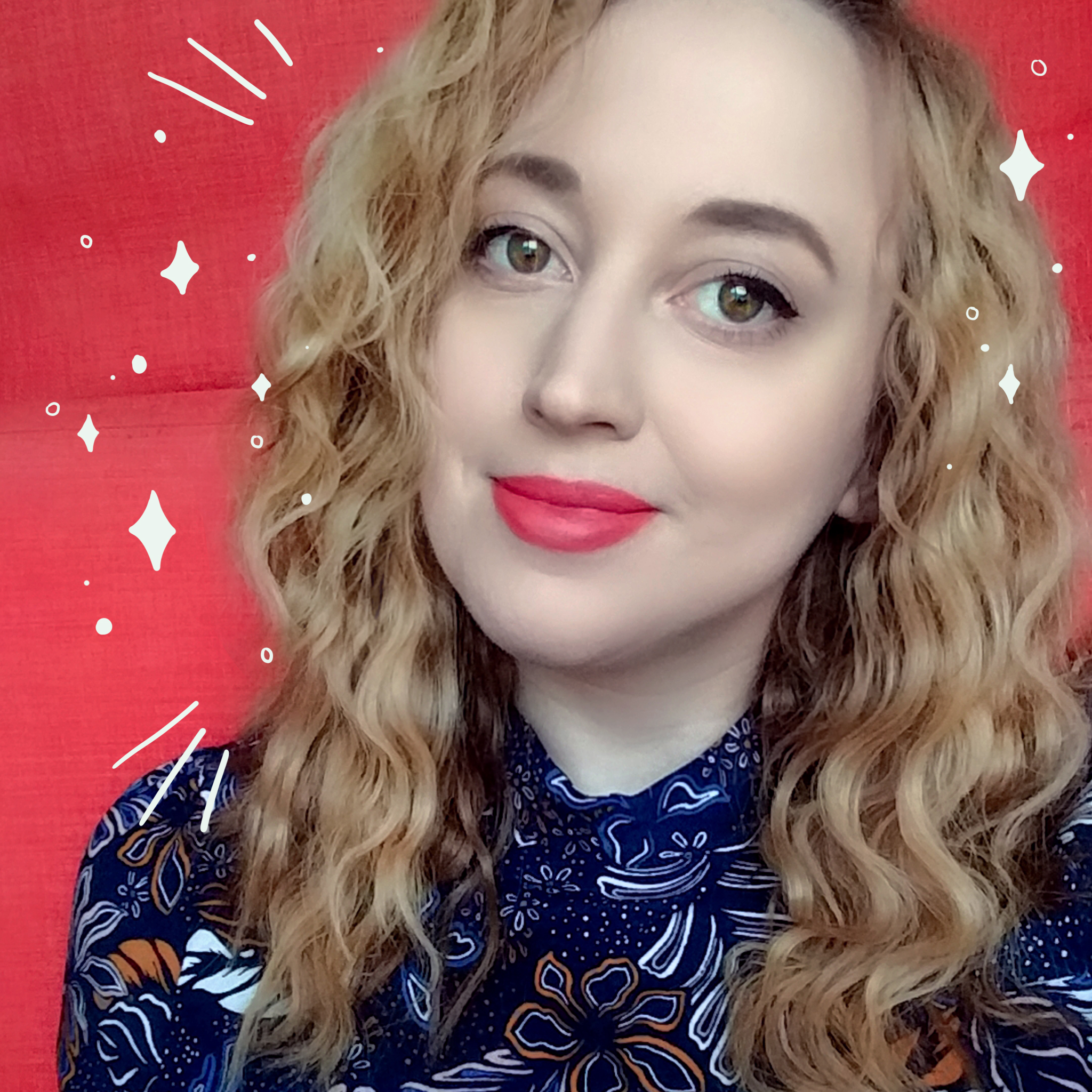 The magic formula Lauren helps you unlock in yourself is incredibly powerful & develops a strong inner confidence. I'll never forget that "AH HA!" moment when I realized I had the ability to connect the dots & create a thoughtful project.
My Instagram has doubled since I've started consistently posting pieces from my passion project & those followers have been super engaged. It also felt surreal when I received my first big freelance client specifically because they loved a piece from my passion project!
I truly believe I will never need to take another online course from anyone else. This class is PACKED with so much quality education, plus so many helpful tips & answers Lauren provides along the way!
- Kat Goodloe, Project: Candid Giftcards
My students and I have had our passion projects featured by

...just to name a few!

Course Curriculum
CLASS 1

Video Lesson - Be Your Own Muse
Inspiration is where the creative process starts: breathing life into a spark to create a bright and brilliant flame. Even though my top (not so) secret source of inspiration is unique, it's also not exactly exclusive. In this lesson, you'll be taking some time to get reacquainted with yourself to see what sparks.
Video Lesson - Feel Your Feels
We tend to believe that great ideas strike in obvious forms - the great creative muse whispering brilliance into our ears. However, the reality is that most great ideas begin as small moments of magic that we decide to pay attention to and cultivate. This lesson is about learning to pay attention to the words and images that resonate with you or other people.
---
CLASS 2
Video Lesson - Playing Favorites
The reason I focus on "passion" as a key part of my personal projects is because that enthusiasm and enjoyment ensures I'll devote time and energy to bring them to life. So this week, we'll be brainstorming the big and small things that we are eager to spend our free time nerding out on. One of the key aspects of creating a successful passion project is often coming up with a creative combination of two not-so-obviously related things, so we'll be looking at existing examples and then thinking about which few of our favorite things we can fuse together into a brilliant project.
Video Lesson - The Big Idea!
It's time to hone in on the concept you want to work on - and don't worry, you can always come back to other great ideas later for future passion projects. Before we dive into the process of creating, it's important to do a little research and planning. Being thoughtful about what you're trying to do and why will help you maximize the results (and avoid wasting time). By the end of this week, you should have a clear creative brief - as if you were going to show it to a "real" client. Feel free to sit down a friend, family member, coworker, pet, or imaginary friend and present your project idea. Practicing your pitches is never a bad thing.
---
CLASS 3
Video Lesson - WERK WERK WERK
With the recipe written for your big idea, it's time to start cooking with gas! We're going to talk about preparing the platform for your passion project - because no one can find it if you don't share it with the world. Let's turn the heat up!
Video Lesson - Portfoli-OH YEAH
Remember that whole "paid" part of this passion project? You'll want to be sure you have your portfolio ready to shine so that people who see your project can easily see what you do & who you are (& if you're available for work!).
---
CLASS 4
Video Lesson - Let's Launch
It's time to show your passion to the world! We'll discuss how to strategically share your project and how to amplify the effects so that your content reaches as many people as possible.
Video Lesson - Become a Not So Starving Artist
You probably won't be getting requests for your work immediately after launching (and congratulations if you do!), but it's good to consider exactly what you can and want to do next.
---
CLASS 5
Video Lesson - Business Basics
If you are going to go freelance or pick up any side projects, this class will come in handy. We'll talk about how to talk to a prospective client about scoping out a project as well as what to look for in contracts before signing off.
Video Lesson - Keep It Up!
To help broaden your audience & gain recognition for your project, this lesson covers staying inspired, getting official coverage of your project, and getting recognition for your work & business.
---
*** BONUS Content! ***
VIDEO: The Secret to Making Shareable Work

Just like we sometimes need to take a break from work to eat a delicious treat, I wanted to interrupt your regularly scheduled programming to talk about how being human is the most important part of our creative (or any) endeavors.
VIDEO: Time Management
It's easy to get bogged down in daily life and the unexpected challenges that end up getting our time and attention. But, ultimately, we typically have the choice to make time for the important things. As you approach launch date for your passion project, keep putting one (proverbial) foot in front of the other towards the finish line.
PDF: How to Find an Agent
Ever wanted to know how to find representation as an artist? In this PDF, I break down the basics of what agents do, what they're looking for, and how you can find one.
PDF: Behind the Scenes of the Launch of 'Flour Crowns'
Take an inside look at my creative process, workflow, and marketing strategy behind my popular passion project, Flour Crowns. Watch me put the exact same lessons I've taught in this class to action!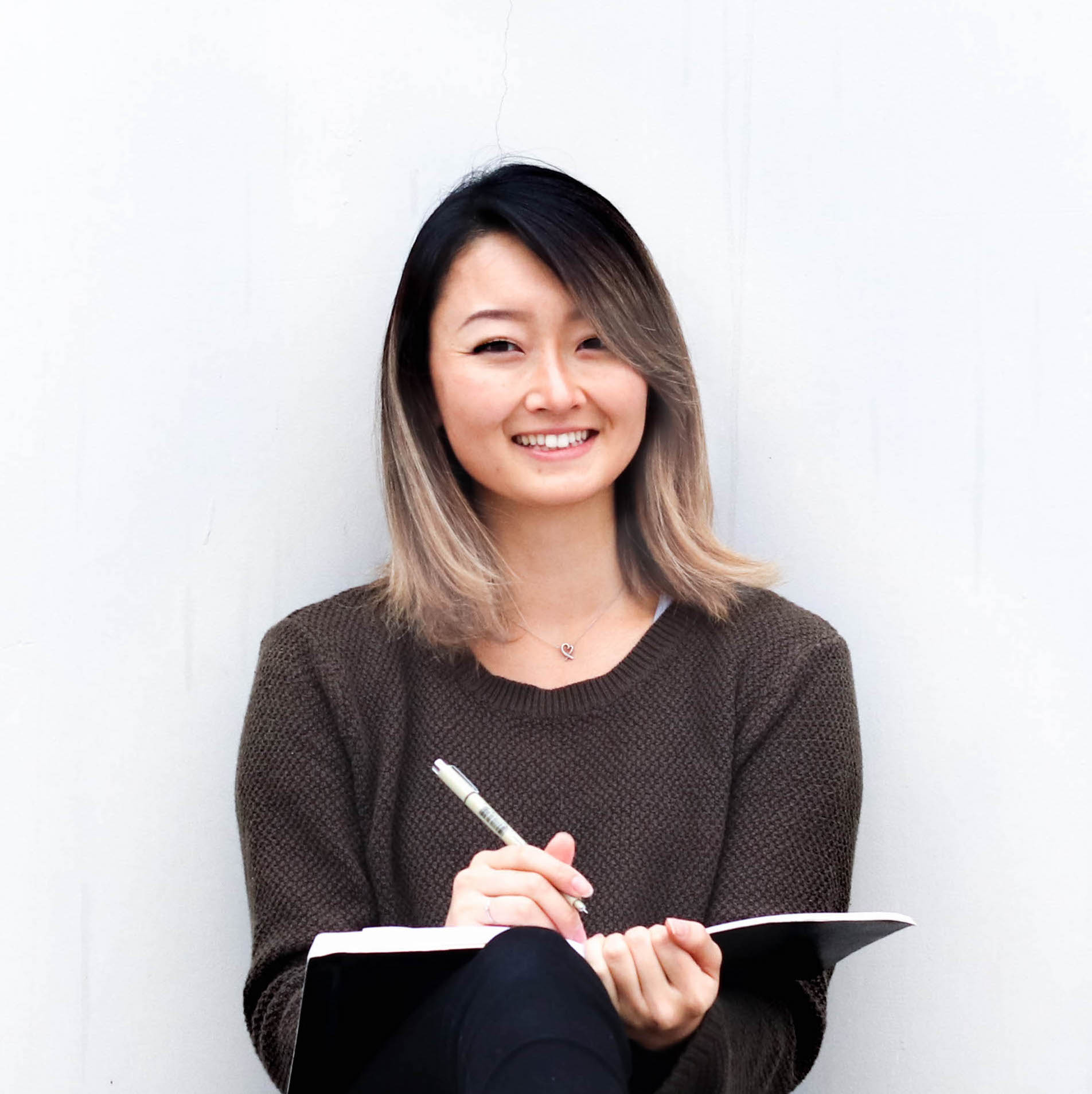 "Through taking this course I've gained priceless relationships with incredible, talented people in the group, as well as self confidence in my skills and my passion project. Additionally, being able to talk about my passion project has given me opportunities to meet even more people outside of the Passion to Paid community. It all goes full circle!
Regardless of the skills or experience level you come into the course with, Passion to Paid will help you find a fun, unique, and meaningful passion project that you will pour your heart into. The resources and guidance Lauren provides weekly in this class are so valuable, I can't say enough great things about the course!"
- Chie Tamada, Project: Piece of Mind Puzzles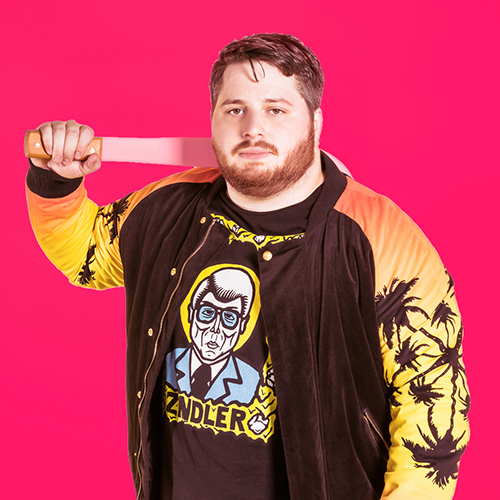 "Getting my project featured in HuffPost was definitely an exciting moment (mostly because its something my family can recognize as a tangible achievement of my artwork).
After taking Passion to Paid, I definitely have more confidence in my work. If you're unsure how to promote your work, you haven't felt fulfilled with past passion projects, or you want to learn a method for making solid passion projects this class is for you. You have to put in the work and you might not make a hit right away, but the process taught is made to be used over and over again."
- Josh Higgins, Project: Introflirted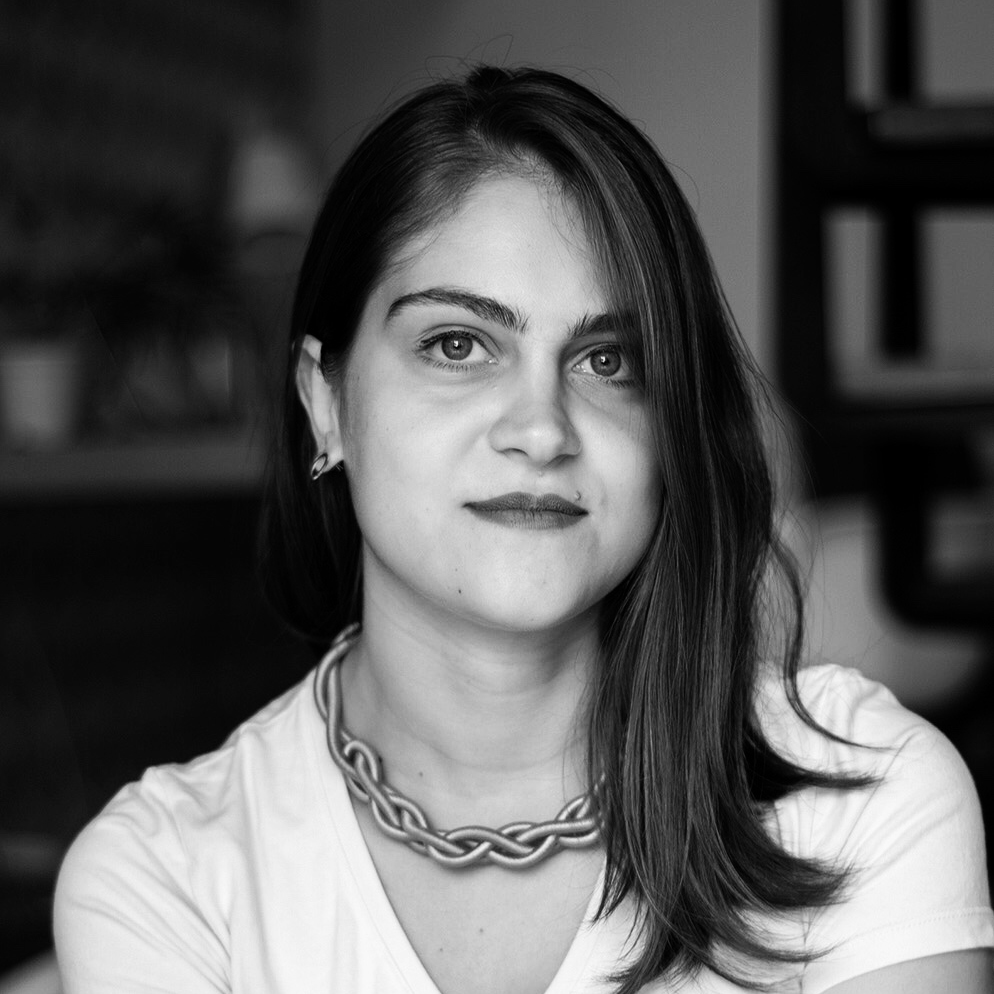 "Before the course I used to just create what I wanted, without much strategy or consistency. I knew that I could do more, but I had no idea how. When the spots for Lauren's course opened, I just knew I HAD to join, but I didn't know why and I also didn't have the money to do it, but my boyfriend felt my intuition and gave me the course as a gift!
After taking Passion to Paid, I'm now way more confident with my work and way more mature about treating what I love doing not as a hobby, but as a real job. I also learned A LOT of great marketing strategies with the classes, how to promote my work in the best way, and how to value myself as a freelancer!"
- Isabella Lião, Project: Thanking Around
Frequently Asked Questions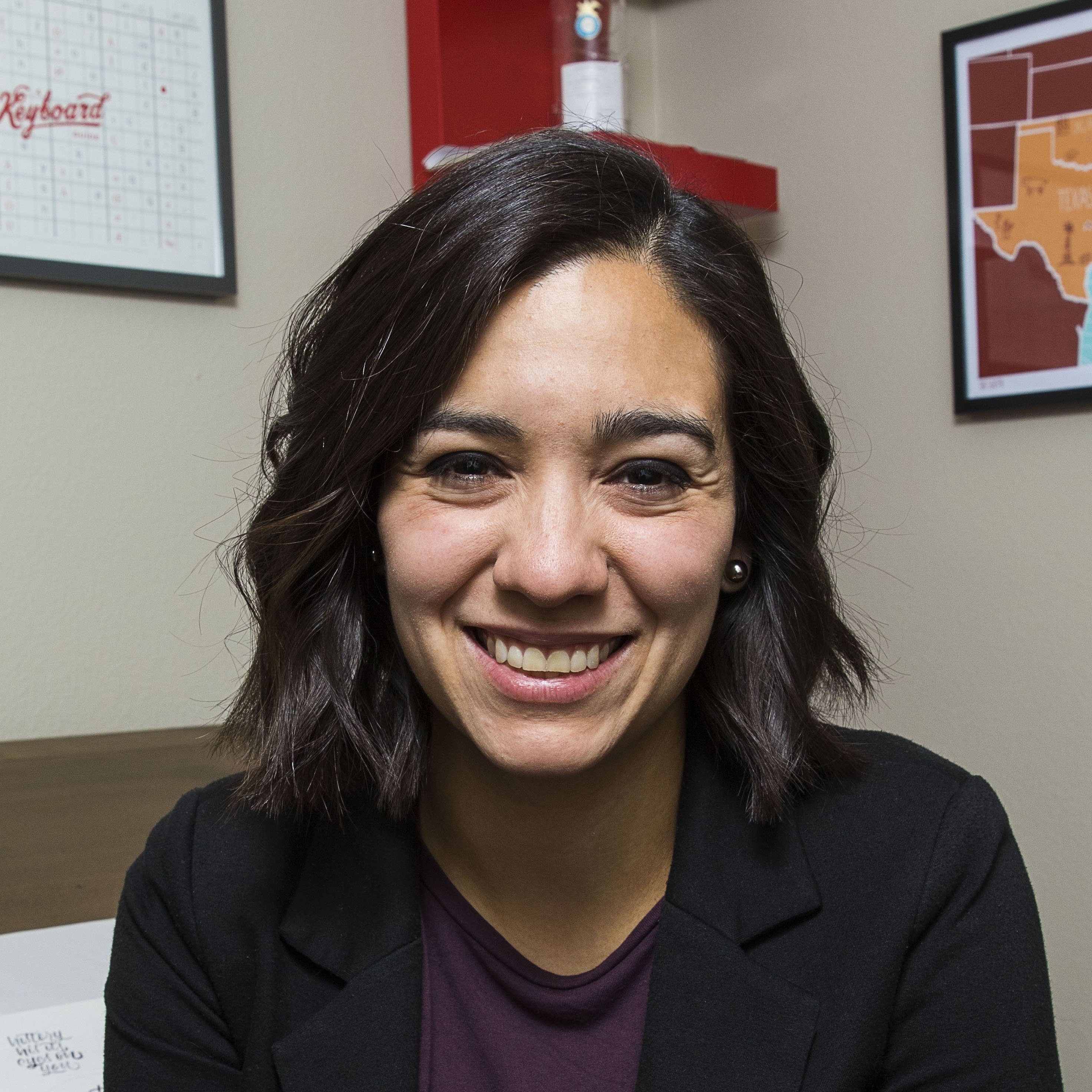 "Passion to Paid is by far the best investment I've made for myself since leaving school. Lauren has put together a no-nonsense curriculum that shows people EXACTLY how she went from having a small project on the internet to being one of the most sought after designers out there. She shares everything from her brainstorming process to her social media strategy to the tools she uses. If you're willing to put in the work, you'll come out the other side a much better designer than you were going in."

- Mariana Martinez, Project: Mexican Moms Be Like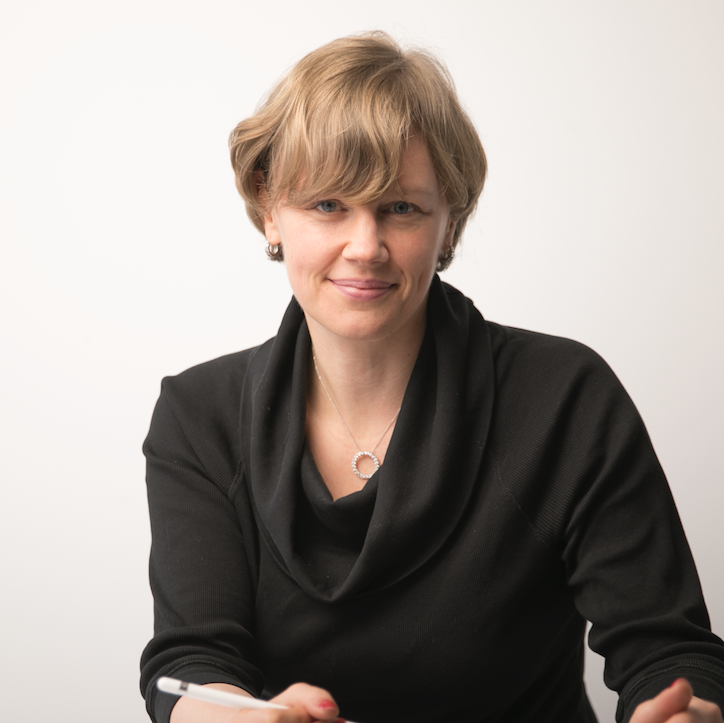 "The biggest take-away for me is to pick one idea and make it. My head has always been full of possibilities, potentials, and yeah-I-could-totally-do-thats… but rarely do any of those potentials make it past the "wouldn't it be cool, if…" stage.
Passion to Paid taught me how to weed out the duds, and I learned that with a little structure, accountability, and iteration, I can go from zero to project and actually have something to show for my time!"

- Doris Fullgrabe, Project: Just Pick Up a Pen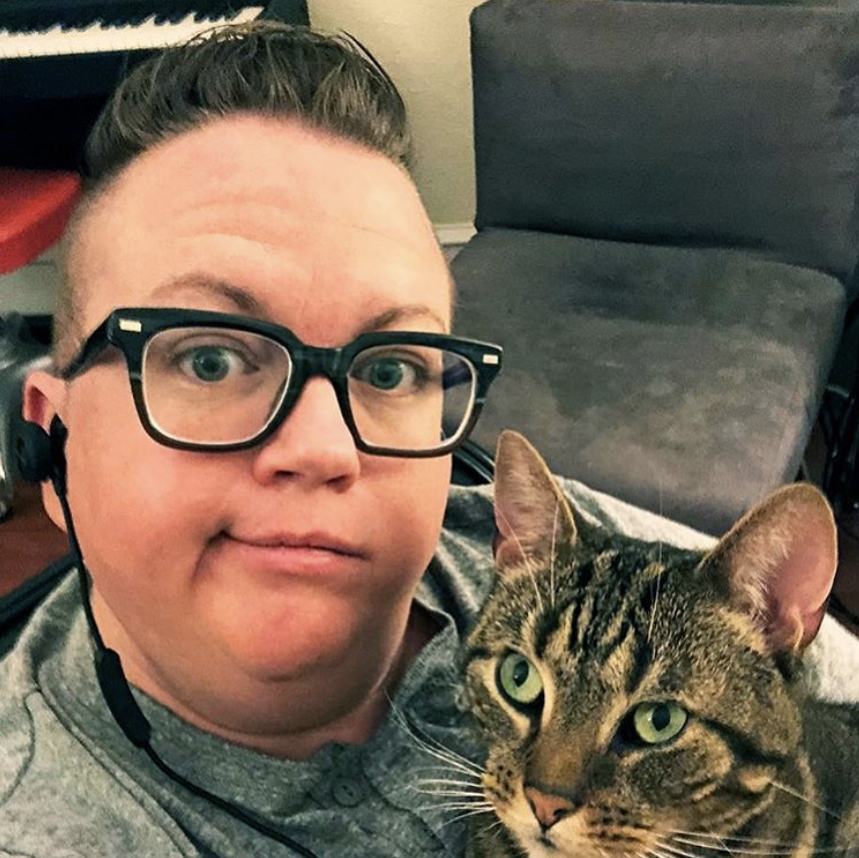 The class made me realize I have a lot of untapped ideas I never knew I had! For some reason I thought I was only visually creative, but I discovered that I am also conceptually creative, which opens up a world of possibilities!
It made me think of all the other myths I'm holding onto that are holding me back. I feel like I've gotten a big creative slap in the face, in a good way! You can quote me on that "Passion to Paid; a big fat creative slap in the face!" I now have a list of ideas that I just need the time to execute. I just launched my first passion project called idiYUMs and I'm very confident that it will lead to paid work.'
- Noah Camp, Project: IdiYUMS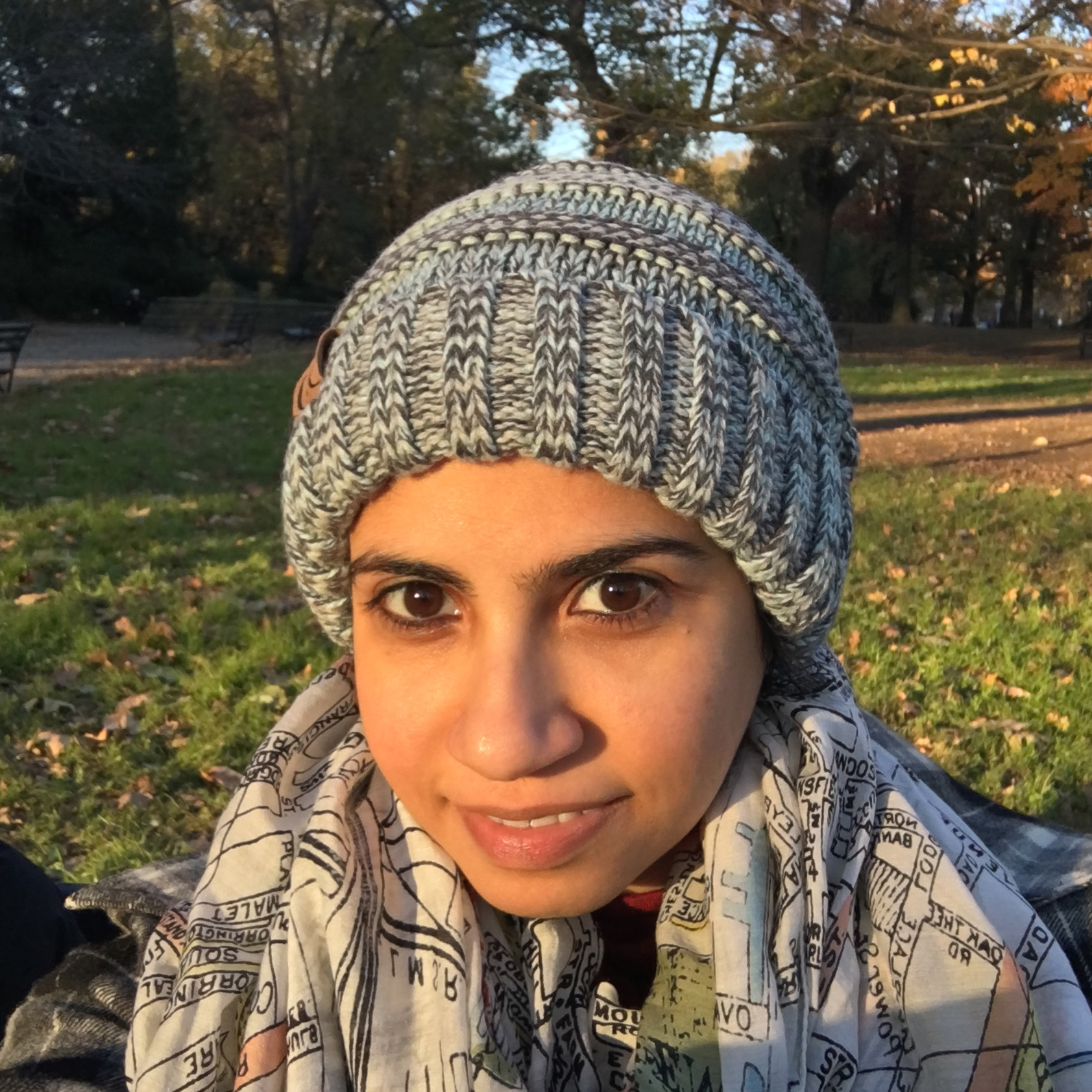 "I worked on a few different passion projects since taking the program. One of my projects was about redesigning book covers, and it got me an internship at Penguin Random House! Even though this particular project wasn't meant to be shared on social media, the skills I learned at Passion to Paid helped me bring my idea to life.
Before this course, I was never good at personal projects. I would have an idea, get excited, then quickly get overwhelmed and not know where or how to start. Needless to say, my personal projects never went anywhere. What I loved about Passion to Paid was how practical it was. The program is structured in a steady pace that gave me enough time to digest the information and apply it to my project. My greatest take away from the program is not the project itself, but the process of creating a personal project from start to finish that is so valuable."
- Zainab Lari, Project: I Would Love to But...
My passion projects are the reason I have my career today and are still the heart of my business.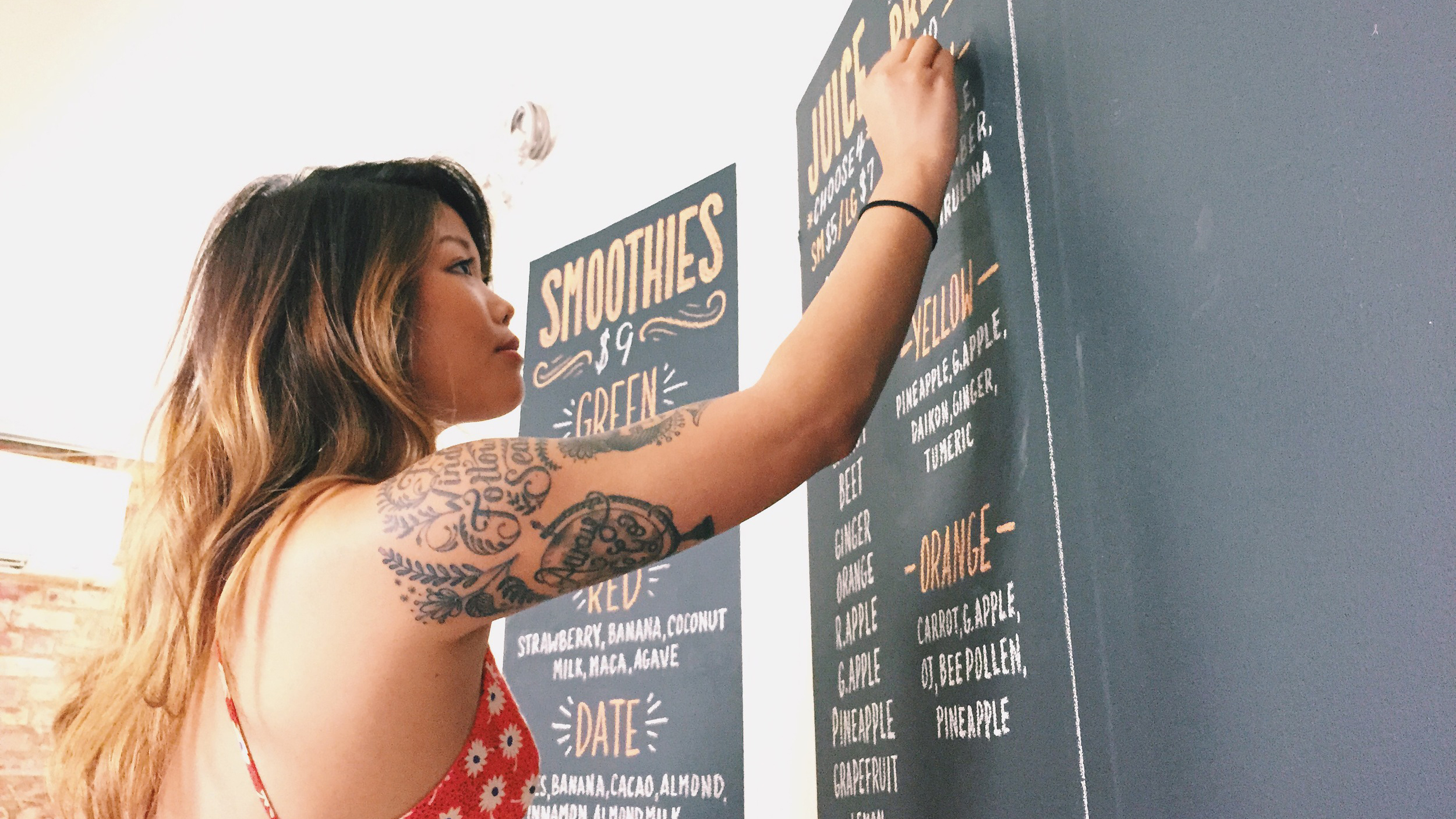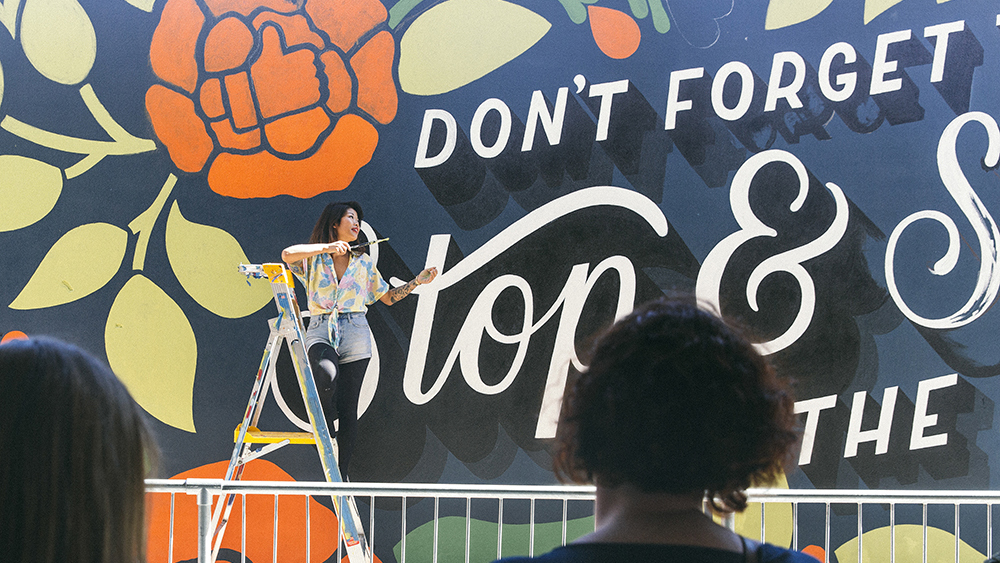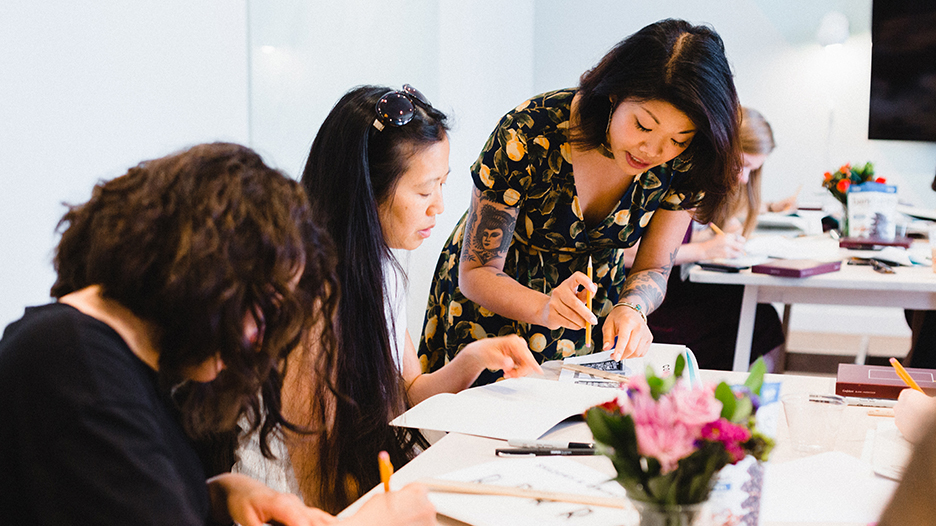 No matter what creative industry you work in, the time you invest in creating a passion project will reinvest itself into your career in more ways than you can imagine!
I truly believe that every creative person has a brilliant idea for a passion project hidden inside of them, and it would be an honor to help you discover yours.
This course is closed for enrollment.