***Due to the amazing and overwhelming demand for the class, enrollment for this class is closed! I want to give every one of my students quality feedback and personal attention, and (surprise!) I'm only one woman with 24 hours in a day. I am SO deeply grateful and honored that so many people want to learn from me, and we will absolutely get a chance to make magic in the future. To sign up for the Summer 2017 waiting list, click here.***

Are you a visual artist, designer, photographer, or all-around creative human dreaming of making your mark on the world…but don't how to get started?
Maybe you're still in art school wondering what's next after you graduate and enter the "real world". How do you stand out to potential employers in the endless sea of young, talented creatives?
Perhaps you're already in the real world, working a job you thought you always wanted, but you just don't feel a sense of creative satisfaction from the work you're doing? Instead you feel burnt out and uninspired by the "put in your dues and climb your way up the corporate ladder" model of success. Every day, you open your phone and see your favorite artists running their own creative businesses, and you long for the freedom that comes with the freelance lifestyle.
It's possible that you're already freelancing, but want to take your creativity and visibility to the next level….but honestly? Marketing your work online feels overwhelming...and time-consuming...and a little inauthentic.
Bottom line?
You're not sure how to really get your freelance career off the ground.
You frequently find yourself wondering if your ideas are "good enough" and know you're holding yourself back from putting your work out there in a major way.
You want to come up with a creative project or BIG idea that will take your career to the next level, but feel stuck, lack inspiration, or just plain don't know where to start.
I totally get it. A few years ago, I was an ambitious, recent art school graduate who was ready to take on the world. I landed my dream job as an art director at a big advertising agency…only to end up burning out in less than a year.
What I thought was my dream job turned out to be 11 hour workdays, weekends spent at my desk, and endless office politics. Exhausted and uninspired at the age of 23, I knew I had to make a change.
Fast forward to now, and I almost have to pinch myself when I look at my life. I'm a fully-nomadic freelance illustrator who has published two books and gets to travel around the world painting murals and teaching workshops - all while running an illustration business and working with clients like Google, Starbucks, and TIME Magazine.
I've grown my online following to over 130K.
I broke a 6-figure salary after freelancing full-time for 2 years. (Side note: When that happened I couldn't believe it. I had to call my agent and see if it was a mistake on my tax forms. I left a job that paid $60K and doubled it after two years.)
But above all else, this success has allowed me to work on my own terms.
People often ask how I found success in the creative industry at such a young age, and while there are many factors, my number one answer is: passion projects!
The first passion project I created, Daily Dishonesty, started as a drunk joke with a friend that led to a viral blog, and eventually turned into a 5-figure book deal from a NYC publisher at the age of 22.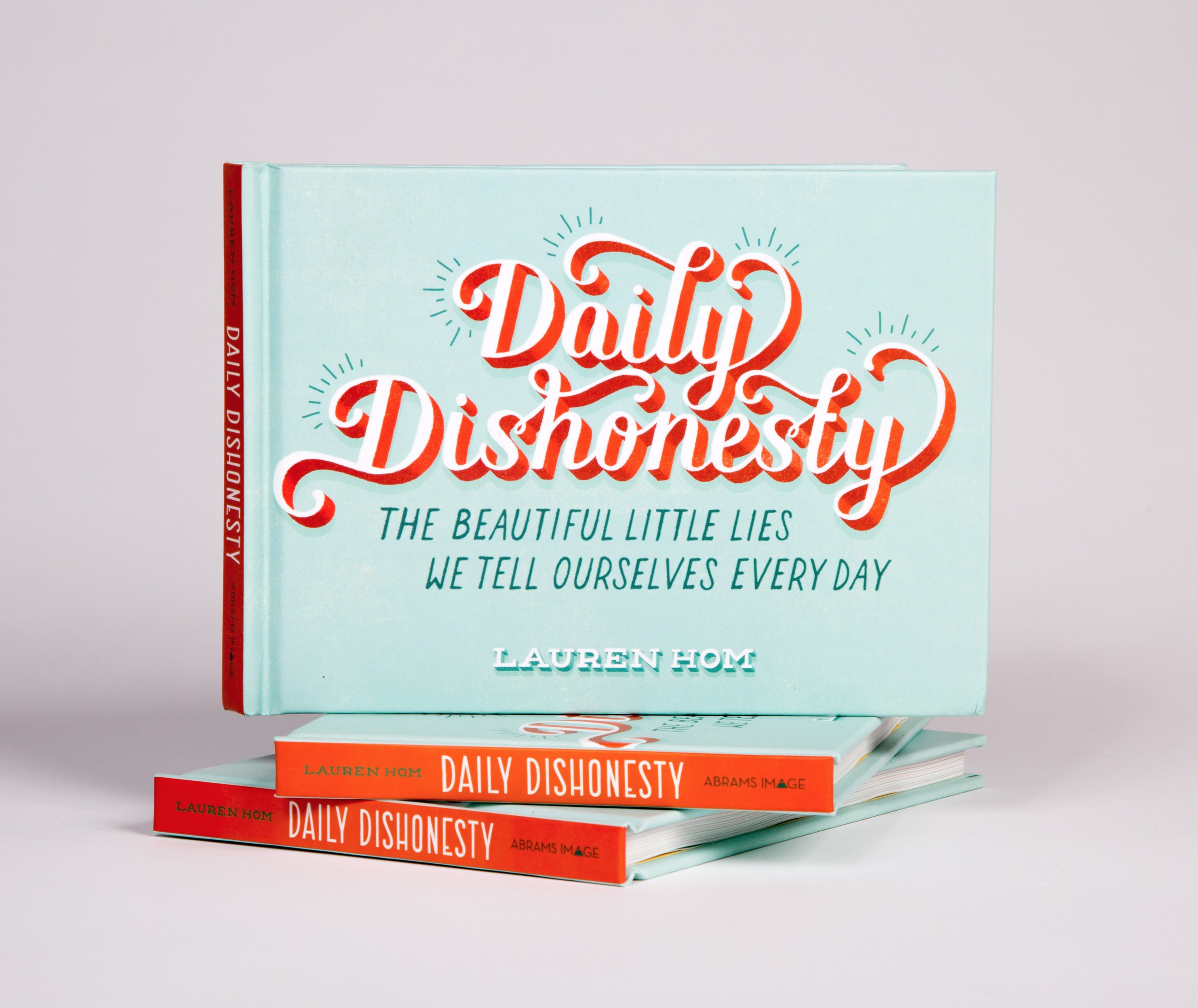 Another passion project, Will Letter for Lunch, came to me as I was searching for brunch in NYC and realized the lack of quality chalkboard art on restaurant signs. I decided to combine two things I love (lettering + lunching) into a project and went from having ZERO chalk lettering experience to booking chalk lettering projects with clients like Samuel Adams, Microsoft, and LinkedIn.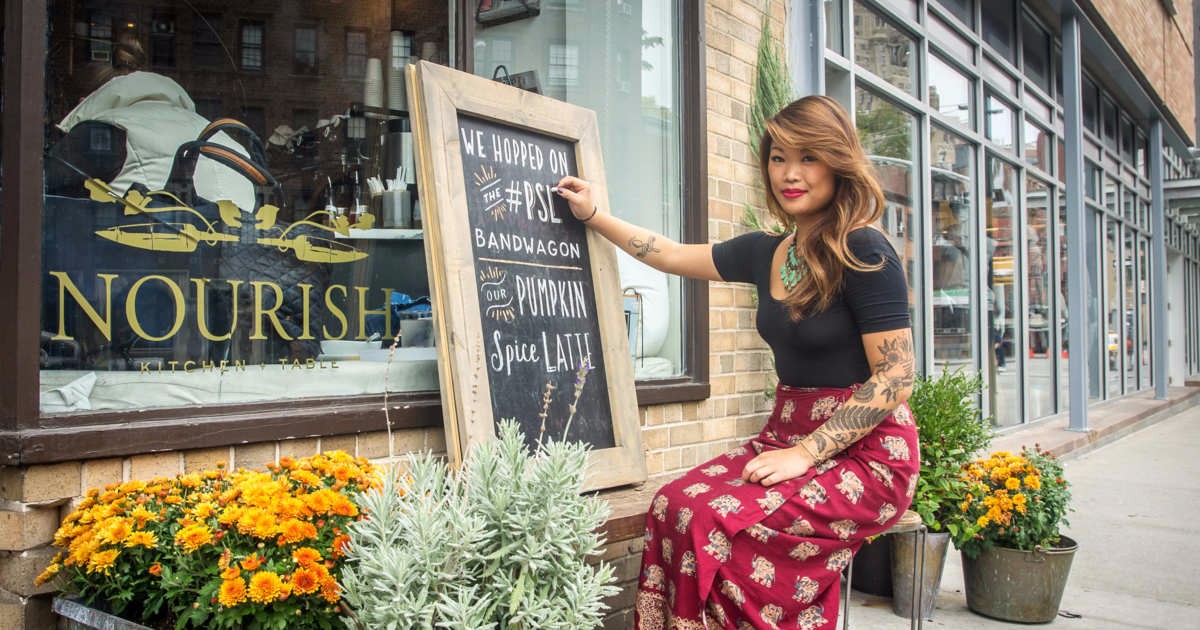 My passion projects not only gave me the financial security I needed to leave my full-time job, they also gave me the creative confidence I needed to pursue hand lettering as a career.
So as a long overdue answer to the many amazing people who have asked some variation of the question, "How did you do it? And how can I?" I have created an offering I'm super excited about!
Introducing….Passion to Paid: a 10-week guided course to help you powerfully launch your creative career with a kick ass passion project!
Regardless of your current skill level or where you're at now, this course will help you to get excited about your next steps.
Together we will…
Get your creative juices flowing if you're feeling stuck or blocked.
Unearth a GOLDMINE of awesome ideas that you didn't even know you had and pick the best (so you can start running with it).
Build an online following around your passion project
Turn that following into people and companies who will actually PAY YOU to be your creative awesome self (ie. live the badass freelance lifestyle of your dreams).
Increase your creative confidence (Translation? Get things out of your head, onto paper, and out into the world faster than ever before).
Get that inner voice of self-doubt and self-criticism to STFU so you can get to work!
Who is this course for:
Creative humans who want to be EVEN MORE CREATIVE.
People who have an idea for a project but want accountability + feedback to see it through.
Students who are looking to improve their portfolios so they can stand out amongst a sea of other applicants.
Full-time employees who want to transition out of the 9-to-5 and start working freelance.
Current freelancers who want to grow their existing platform, build their online following, get more clients, earn more money, and feel more fulfilled in their creative work (and life!)
Who is this course not for:
People who do not like the idea of starting a creative project.
People who are just looking for "a quick way to make money" or "overnight Instagram fame" - while the goal of this course is to help you create a kick-ass project that grows your visibility and attracts new clients, you're going to have to put in the work and there are no guarantees.
People who don't like jokes and snacks (Fun fact: I am made of exactly 50% puns and 50% potato chips)
Bottom line? If you want to…
Identify what you are passionate about and make something you are SO proud of.
Gain exposure for your work and ideas (so people who need what you have to offer can find you and start paying you for it).
Have way more creative confidence and a tribe of other artists supporting you.
Have me personally look over your passion project and guide you every step of the way.
Gain group access to me as your creative director and mentor for the next 10 weeks.
Then this course was made just for you!
If you've ever wanted to start a passion project to boost your career, this is the perfect opportunity to have me guide you every step of the way.